The impact of COVID-19 on both our personal and professional lives is unprecedented. Businesses are rapidly attempting to quantify the affect and challenges this global pandemic will have on future revenues. The result of which is going to undoubtedly affect your current compensation plans and hopefully you have the capability to rapidly change and model some "what-if" planning scenarios to account for the changing economy.
Dan Walter from Future Sense recently posted the infographic below entitled "How to successfully navigate extreme market volatility" and outlines a 12-step process: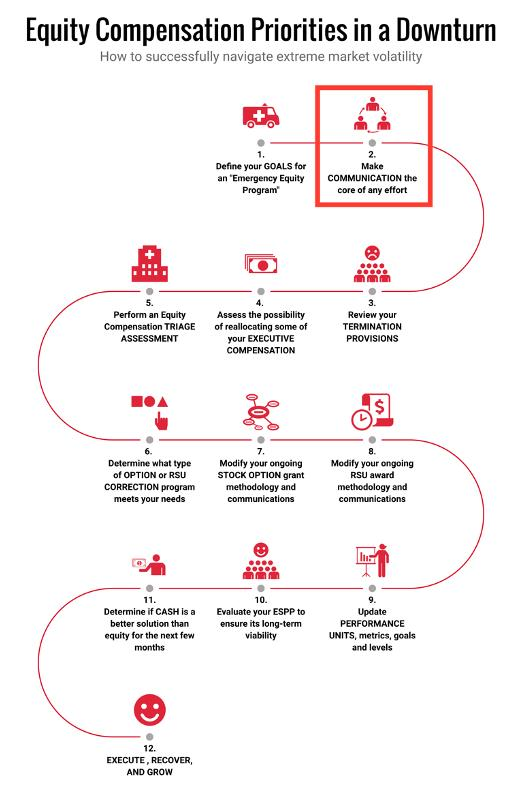 In summary, now is the time to address potential changes and plan for the affect of a downturn on annual bonuses (especially component based), equity, deferrals, performance targets, salary/merit adjustment, discretionary plans, etc.
Come learn how Compose by Decusoft provides you a secure web-based platform that provides unparalleled flexibility and capability to do real time modeling/reporting in order to make fast and accurate decisions during these uncertain times.