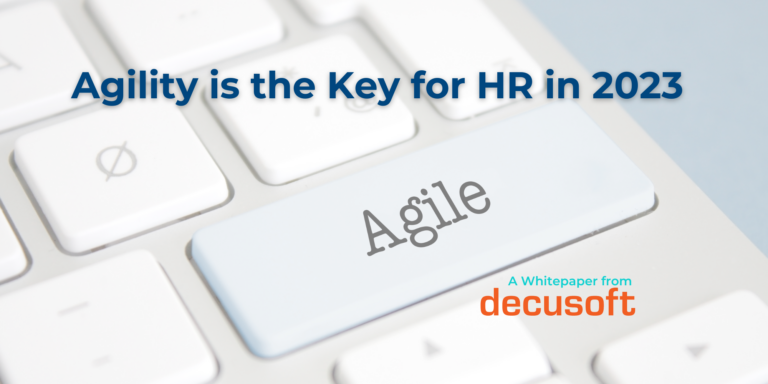 There is a lot being written and said about staying/being nimble in business going forward. Specifically as it relates to the economy and related factors. But how does HR prepare for this?
HR is often the most impacted group for a variety of reasons and this year is no different. With so much talk focused on retention, hiring, equal pay, diversity, salary disclosure, and compensation it seems like every major talking point is in HR.
Check out our paper, "Agility is the Key for HR in 2023" to get our take on how you can prepare your organization for the unknown. nd beyond.
Download the Paper