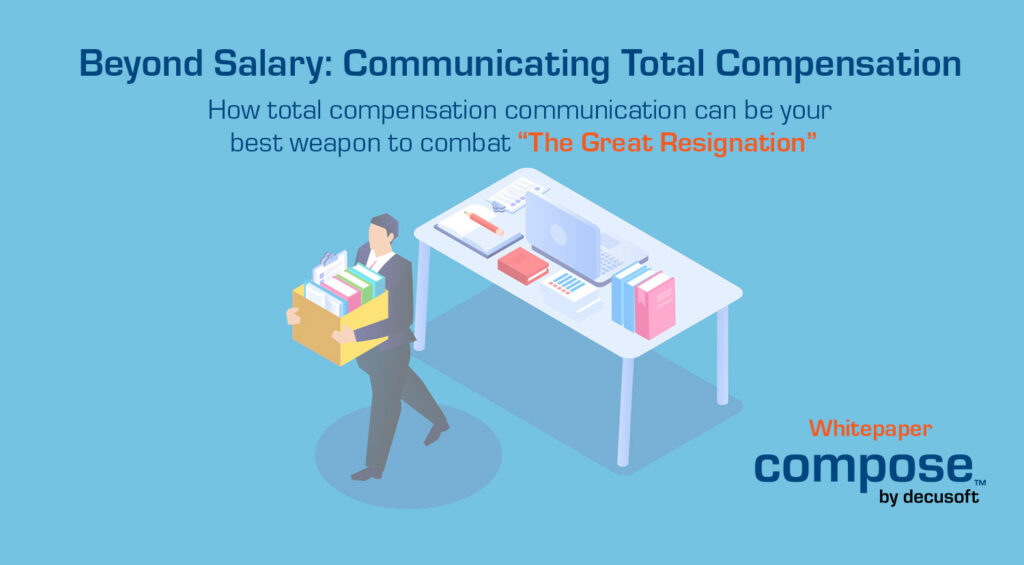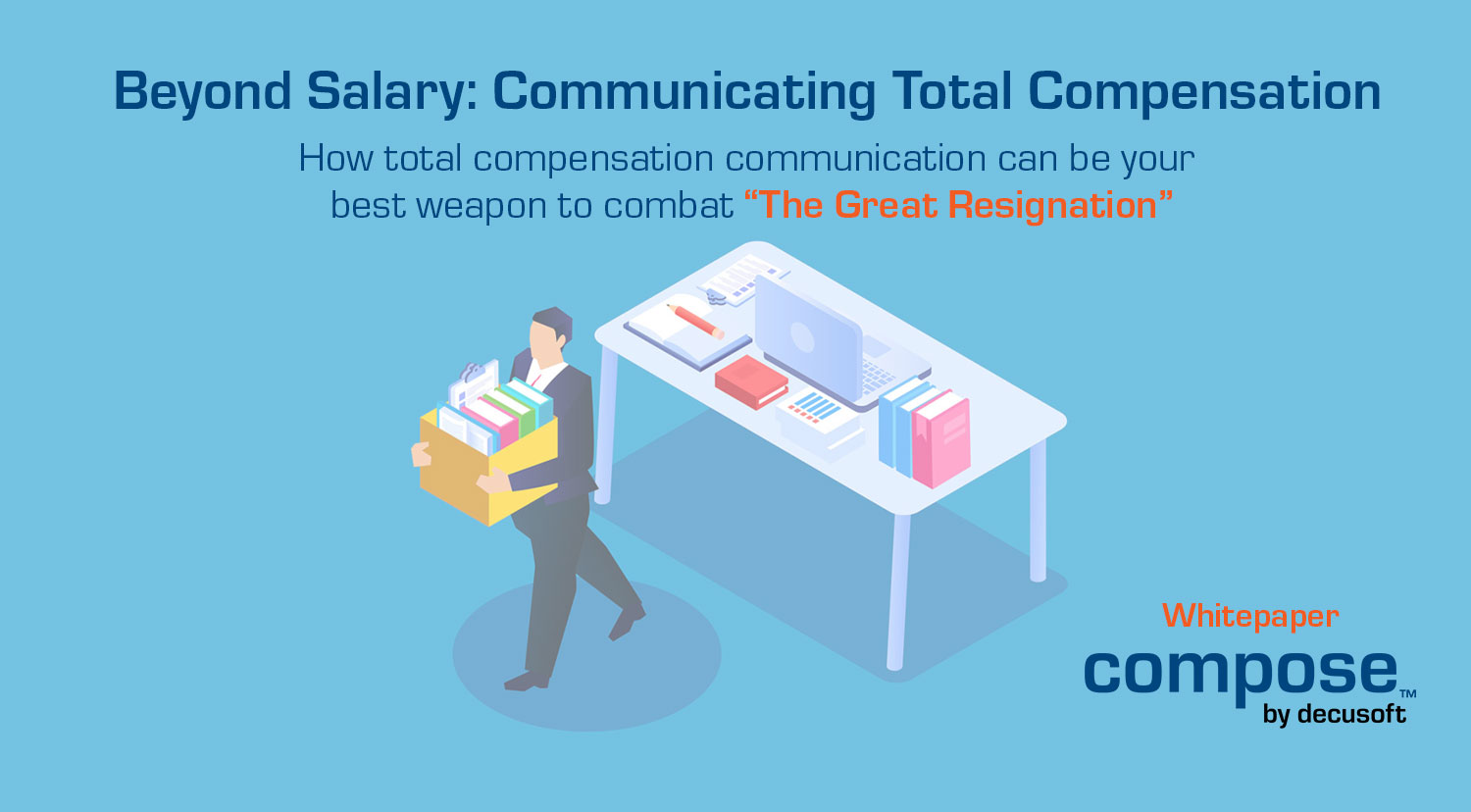 According to the Department of Labor, "a record 4 million people quit their jobs in April 2021 alone". The media has termed this The Great Resignation and it is causing great concerns in the marketplace.
Providing clear and comprehensive communication regarding Total Compensation can be a great help to keeping your talent in-house and even attracting new hires. It is more important than ever that employees understand the investment you are making in them and their success with your firm.
When you crunch the numbers between salary, bonuses, benefits (current and future), and other forms of incentive pay, you will be able to represent a total compensation to the employee that is 25% to 40% higher than just salary.
Download the Paper